Classic Italy by Rail
October 15 - 24, 2018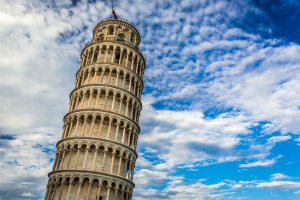 10 - Day Tour | $4,499 ppd
It is time to visit one of the most beautiful countries in the world, Italy. On our trip we will take in some of Tuscany's most renowned locations. As we experience some of the many treasures this wonderful region has to offer, from art such as the statue of David, unique architecture like the Leaning Tower of Pisa to the impressive Vatican City and the awe inspiring Sistine Chapel, you will be amazed.
This incredible tour by high speed train will leave you breathless. Join us!
This escorted tour includes airfare from Minneapolis International Airport, Professional Tour Director, Cultural Discovery Series, Deluxe Motorcoach travel, luggage handling, 8 breakfasts, 3 dinners.
Tour highlights include:
• Escorted by Craig & Julie Johnson
• Venice
• The City of Canals
• St. Mark's Basilica
• The Doges Palace
• Bridge of Sighs
• Florence
• Accademia Gallery
• Michelangelo's masterpiece, "David"
• Montecatini
• Siena
• Duomo of Siena
• Palazzo Pubblico
• Pisa, The Leaning Tower
• Rome
• Coliseum
• Vatican City
• Sistine Chapel
• St. Peter's Basilica
• 11 Meals (8 Breakfast, 3 Dinner)
---