March 11-12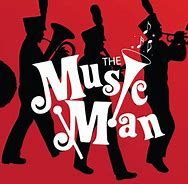 2-Day Tour | $395 ppd
This trip features "The Music Man" at the Chanhassen Dinner Theatter, a tour of the Minnesota Masonic Heritage Center, and "From the King, For the King" The Gospel according to Elvis. Mick Sterling Presents a unique performance of the legendary gospel songs of Elvis Presley.
Please join us for an uplifting adventure to Minneapolis full of theater and fun!
Join Judy's Leisure Tours for two days of fun with Minneapolis theatre, food and friends.
This escorted tour includes motorcoach travel, luggage handling, breakfast, lunch, dinner and 1 night accommodations.
Tour highlights include:
• Chanhassen Dinner Theatre
• "The Music Man"
• Minnesota Masonic Heritage Center
• "From the King , For the King" at The Ives Auditorium
Gospel According to Elvis
• Breakfast/Lunch/Dinner