October Theatre 2019
October 19-20, 2019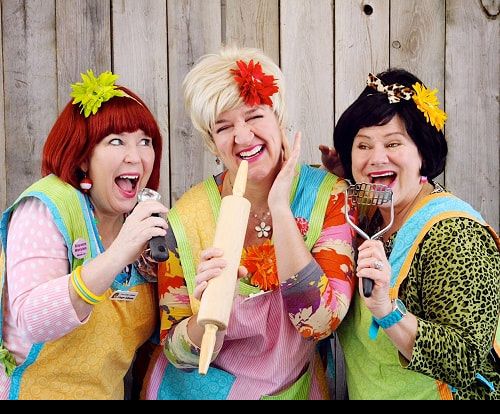 2-Day Tour | $375 ppd
This is a new Theatre the Sidekick in Bloomington, MN. We will have an included dinner before we see the comedy "Ripcord."
When cantankerous Abby is forced to share her room in assisted living with endlessly chipper Marilyn, the two women make a seemingly harmless bet that quickly escalates into a hilarious game of practical jokes and one-upmanship, revealing hidden truths that neither wants exposed.
The Looney Lutherans at the Ames Center where we will enjoy an included lunch before we are entertained by their new production of "Young(ish) At Heart." The Looney Lutherans are a trio of wacky gals who us music, comedy, and help from the audience to share their tips for aging humorously. This interactive comedy event includes the game show What's in Your Lunchbox?(hosted by your favorite luncheon meat): musical advice for dealing with those aches and pains; and creative tips for keeping fit, because Jello isn't the only thing that jiggles.
Please join us for an uplifting adventure to Minneapolis full of theater and fun!
Join Judy's Leisure Tours for two days of fun with Minneapolis theatre, food and friends.
This escorted tour includes motorcoach travel, luggage handling, breakfast, lunch, dinner and 1 night accommodations.
Tour highlights include:
• Sidekick Theatre
• "Ripcord"
• The Looney Lutherans- Ames Center
• "Young(ish) at Heart"
• Breakfast/Lunch/Dinner
---