CANADIAN ROCKIES  - July 2024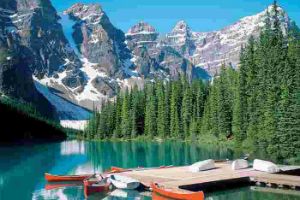 10-Day Tour | $TBD ppd
Come along and take in the breath-taking beauty of the Canadian Rockies and the fun and entertainment of the Grandstand Stage Spectacular. From the exciting adrenaline rush of the Chuckwagon races to an exhilarating snowcoach ride across the Athabasca Glacier, our tour is full of gorgeous scenery and energizing adventure. On our way back home we stop in Medora. If you are looking for a trip with a view you will love this one!
This escorted tour includes motorcoach travel, luggage handling 9 breakfasts, 1 dinner and quality accommodations.
*Pickup and drop off along I 94 can be arranged.
Tour highlights include:
• Chuckwagon Races
• Grandstand Stage Spectacular
• Calgary Stampede
• Jasper National Park
• Columbia Icefields
• Snowcoach Ride Athabasca Glacier
• Jasper
• Lake Cruise
• Peyto Lake
• Banff National Park
• Banff
• Chateau Lake Louise
• Moraine Lake
• Valley of Ten Peaks
• Glacier National Park
• Going to Sun Road
• Weeping Wall
• Continental Divide
• 9 Breakfasts/ 1 Dinner
*NOTE: A passport is required to enter Canada and also COVID Vaccine.