A Taste of Tuscany Italy
November 1 - 9, 2017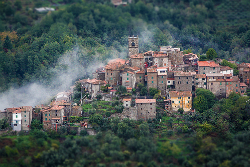 9 -Day Tour | $3,999 ppd
It is time to visit one of the most beautiful regions in a truly beautiful country, Tuscany Italy. On our trip we will take in some of Tuscany's most renowned locations. As we experience some of the many treasures this wonderful region has to offer, from art such as the statue of David, unique architecture like the Leaning Tower of Pisa to sumptuous regional food and wine while exploring place such as Chianti Classico, the oldest wine region in the world, we will connect with the locals, giving you the chance to really soak in the Italian culture.
The spectacular countryside of this world famous region will leave you breathless. Join us!
This escorted tour includes airfare from Fargo, North Dakota, Professional Tour Director, Cultural Discovery Series, Deluxe Motorcoach travel, luggage handling, 7 breakfasts, 4 dinners, some wine, and 7 nights accommodations.
Tour highlights include:
• Explore the medieval town of Pistoia
• Enjoy scenic drives through gentle rolling hills of Tuscany
• Admire the Renaissance art and architecture of Florence
• Visit Galleria dell'Accademia
• Appreciate Michelangelo's sculpture David
• Marvel at the legendary Leaning Tower of Pisa
• Visit the medieval towns of Lucca, Siena & San Gimignano
• Experience the magic and spectacular scenery of Cinque Terre, a UNESCO World Heritage Site
• Discover Chianti Classico wine region
• Enjoy wine tasting
• Explore the eternal city of Rome
• Optional Rome Extention
---